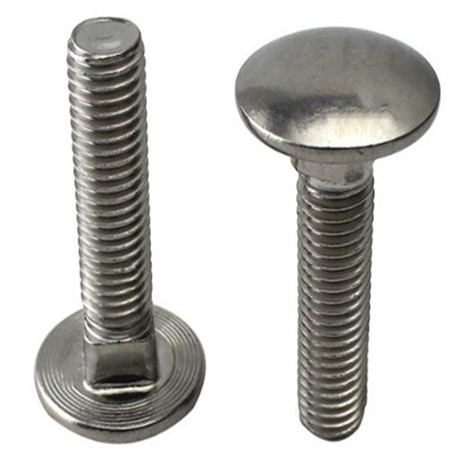 Din603 Round Bolt 304 316 Stainless Steel Round Head Oval Long Neck Metric M4 A307 Carriage Bolt DIN603 350 Mm Coach Bolt
500 Pieces (Min. Order)
Product Coach Bolts Cup Square Carriage Bolt Screws 304 Stainless Steel M6 M8 Keyword coach bolt Material Q235, 45#, AISI304(A2-70), AISI316(A4-80) etc Size 1/2"-4",M5-M64 or non-standard as request & design Grade 4.8, 6.8, 8.8, 10.9, 12.9 Surface Plain, galvanized, blue white, YZP etc Sample Free sample can be sent for test Features Chemical resistance Dimensionally accurate Corrosion resistance Wear and tear resistant Remark OEM/ODM is available according to customer's drawing and samples Test Packaging & Shipping Related Products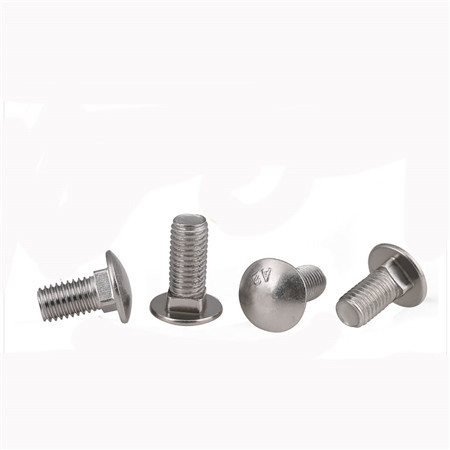 Plain M8 Bolt Coach Bolts Cup Square Carriage Bolt Screws 304 Stainless Steel M6 M8
1000 Pieces (Min. Order)
Customized Ideal Fastener: customized services according to the samples and drawings offered. Please give me a inquire, I will quoted you a price for you refer at once. For old customer,We will send you free samples and pay express charges by ourself.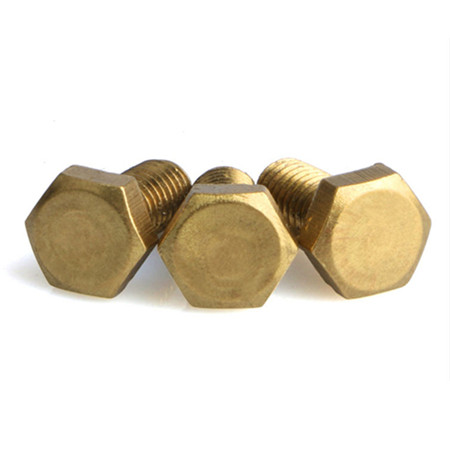 Stainless Steel Mushroom Head Coach Bolts Metric Din 603 m8 m6 m5 m4 m3 5mm Square Long Neck Carriage Bolt
1000 Pieces (Min. Order)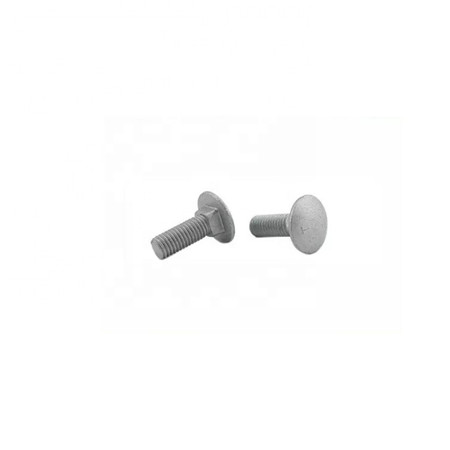 Aluminum B8 Stud Bolt Hexagon 304 A193 B8 A194 8 Stud Bolt Long Bolt And Nut Hex Tap Full Threaded
500 Pieces (Min. Order)
A rib neck carriage bolt has several longitudinal ribs instead of the square section, to grip into a metal part being fixed. We are the professional manufacturer of Screws and Rivets,located in zhejiang province. The biggest advantage of our company is to specialize in producing various kinds of special screws.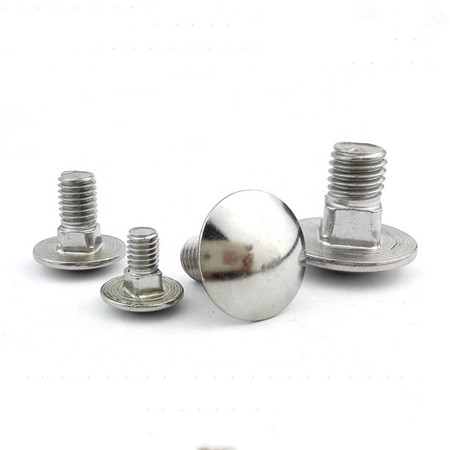 Carriage Bolts Din 603 and 607, Flat Head Square Neck Carriage Bolt
100 Pieces (Min. Order)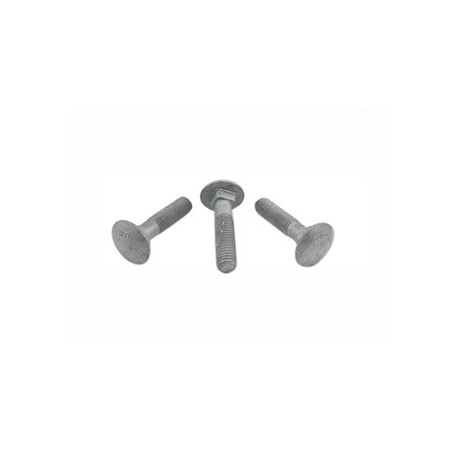 JINGHONG din 603 M6 A2-70 Round Cap Head Carriage Coach Bolt
10000 Pieces (Min. Order)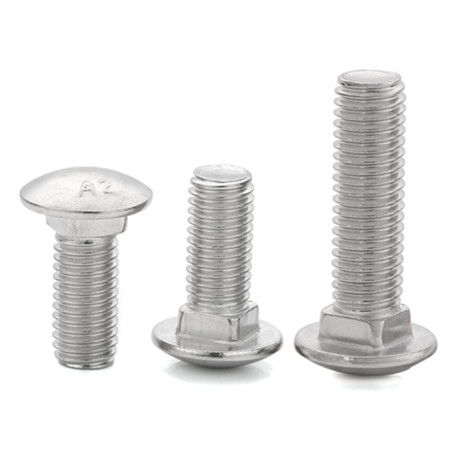 Plain Bolts And Nuts Stainless Steel Coach Bolt And Nut
1000 Pieces (Min. Order)
All Carriage Bolts under 6 inches are fully threaded. Sizes over 6 inches in length have a shoulder. Supplied complete with hex nuts, washers available separately.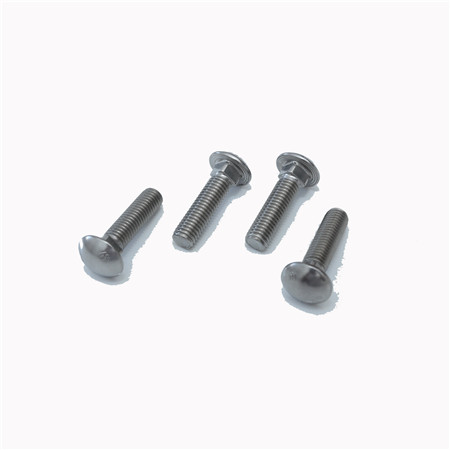 cheap metric stainless steel short neck carriage bolts
1 Piece (Min. Order)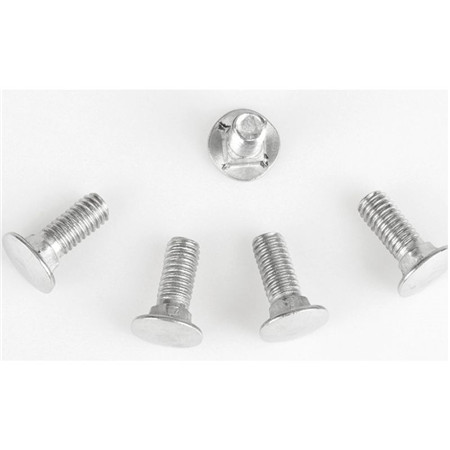 Gr.10.9/12.9 ZINC PLATED Internal and external thread coach bolts, locking nuts fasteners
1.0 Pieces (Min. Order)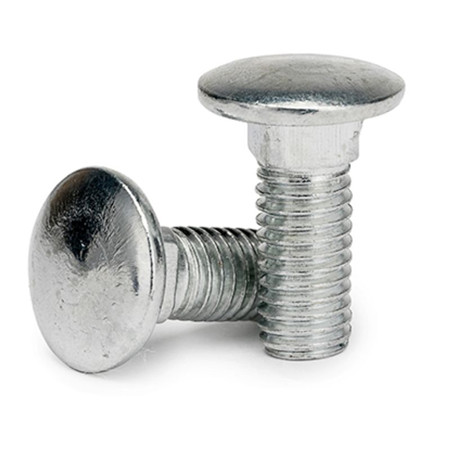 One-Stop Service 8.8 Grade Bolt Carbon Steel Grade 8.8 High Strength Coach Bolts/Step Bolts/Square Neck Bolts
1000 Kilograms (Min. Order)
,ltd specialize in fasteners for several years, with the strength of special bolts and nuts ,especially for stainless steel no-standard fasteners, with good quality and pretty competitive price. High quality raw materials, standardized producing line We have formed an integrated process flow about testing raw materials, including chemical Component Analysis, mechanical property, and vision and so on. ensuring that all products will be completely inspected according to various operation standards and the products of the company have high quality in the whole world.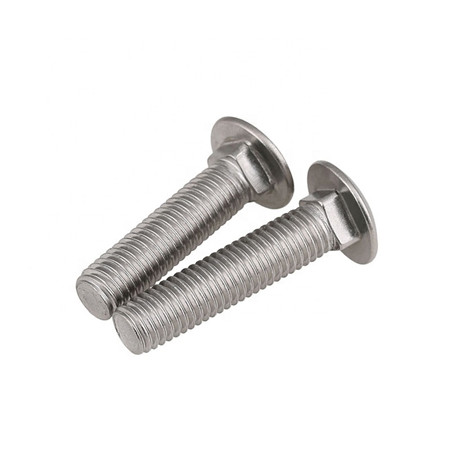 Stainless big round head coach carriage screws square neck bolt
1000 Pieces (Min. Order)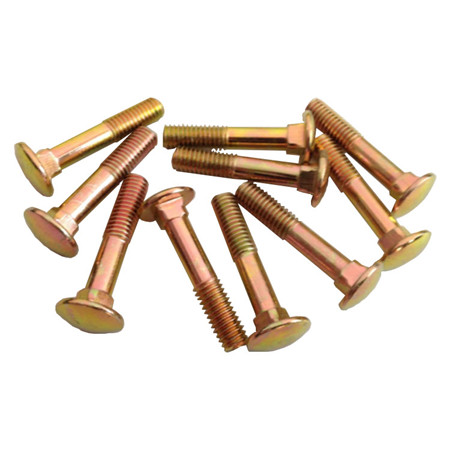 2T billet steel forged crankshaft megane renault sport connecting rod
4 Pieces (Min. Order)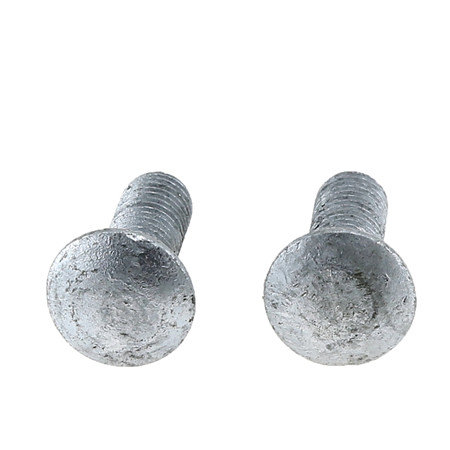 Din 603 Hot Dip Galvanized Carriage Bolt and Nut
10 Pieces (Min. Order)
Please inform the exact specification of inquiry such as Material, Grade, Size etc. Q2: How long is your delivery time9 Generally it is 5-10 days if the goods are in stock. or it is 10-20 days if the goods are not in stock, it is according to quantity.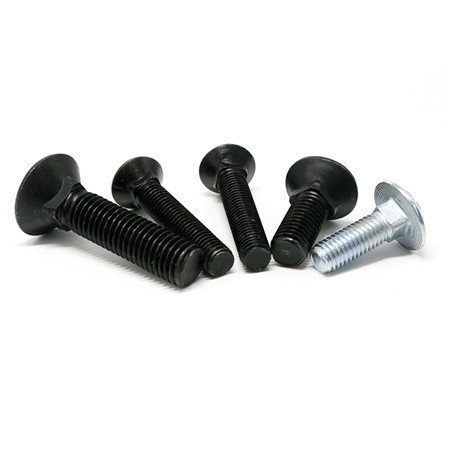 JINGHONG SS 304 Long Neck Mushroom Carriage Bolts
10000 Pieces (Min. Order)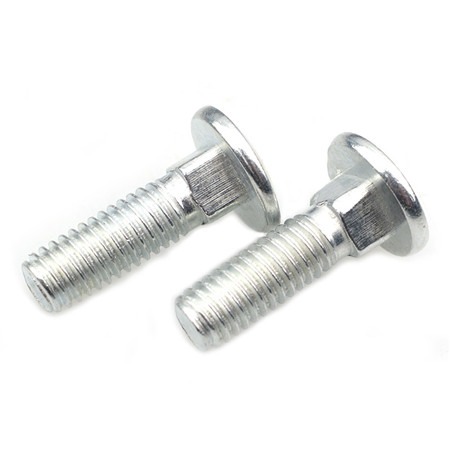 Steel metric round neck smooth domed head carriage bolt
100 Pieces (Min. Order)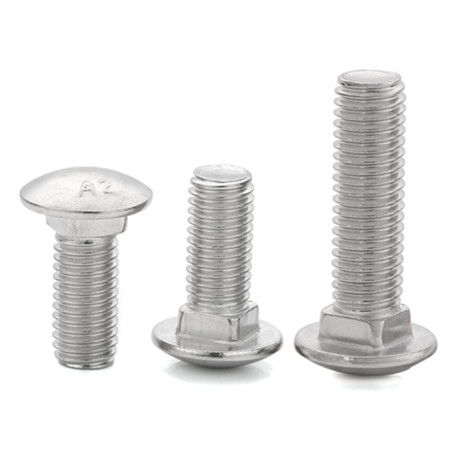 Long Square Neck Carriage Bolt /Coach bolt Stainless steel A2 Nut Bolt
30000 Pieces (Min. Order)
Its 1-piece forged from carbon steels, used through iron strengthening plates on either side of a wooden beam. Its commonly used into bare timber, the squared section giving enough grip to prevent rotation. Main: Hex bolts,Hex nuts,Wedge Anchor,Wood Screw, L Bolts, anchor bolts, studs, high strength products.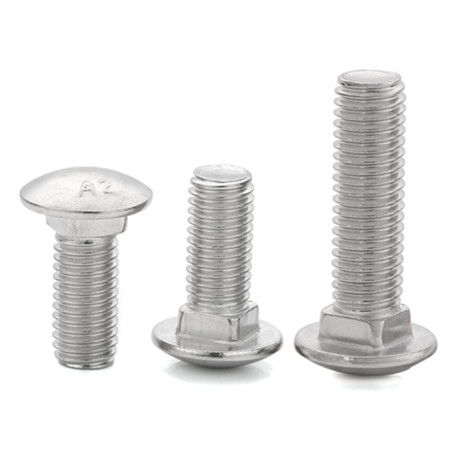 Large Head 10 Inch Carriage Bolts
100 Pieces (Min. Order)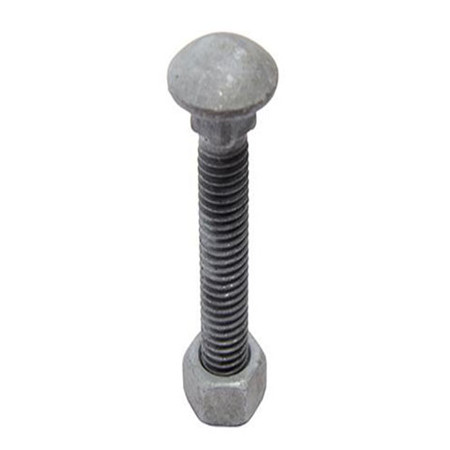 Stainless Steel Carriage Square Coach Bolts
10000 Pieces (Min. Order)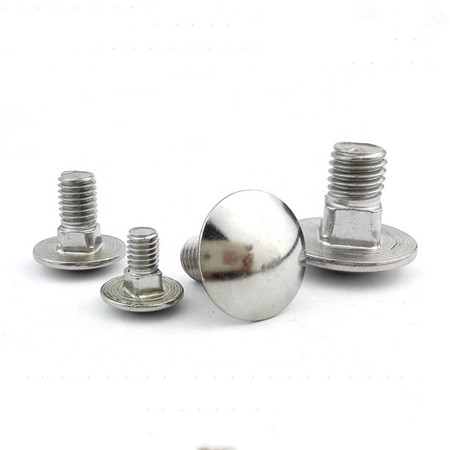 Round Head 20-600mm long DIN603 Metric BSW Coach Bolt
10000 Pieces (Min. Order)
Material : Monel, Incone, Hastelloy, 1.4529, AL6XN, 254SMO,Duplex and Super duplex 304 304L 347 316 316L 1.4404 321 1.4541 316Ti 1.4571 S31635 317L 1.4438 254SMO 1.4547 UNS S31254 F44 654SMO 1.4652 S32654 AL6XN UNS N08367 310S 1.4841 309S 2205 S31803 F51 A182 1.4462 duplex 2507 S327501.4410 F53 S32760 Monel400 UNS N044002.4360 Alloy400 Monelk500 AlloyK500 UNS N05500 2.4375 Alloy59 UNS N06059 2.4605 Inconel718 UNS N07718 2.4668 GH169 GH4169 724L 725LN 309S 1.4833 Hastelloy C276 UNS N10276 2.4819 NS333 2.4602 UNS N06022 Hastelloy B2 C22 Hastelloy C4 UNS N06455 2.4610 GH2132 A286 316Ti Inconel625 Alloy59 Inconel600 Inconel925 Inconel825 UNS N08825 Alloy825 2.4858 GH3030 Alloy20 SUS347 17-4PH Alloy800 Our Products: Hex Bolts Nuts washers U bolt, Parallel Key, Flange, stud bolts ,socke head screws, flat head screws,countersunk socket screws ,slotted head screws ,threaded rod ,chemical anchors, set screws of dog point, flat point, and other non standard process parts if with drawing. Standards: GB ,ANSI/AMSE, DIN, JIS and BS,UNI etc OUR STOCK LIST: PART NAME SIZE MATERIAL STOCK QTY DIN934 M10 SS904L 10000 DIN934 M8 DUPLEX A2205/UNSS31803 20000 DIN934 M10 DUPLEX A2205/UNSS31803 20000 DIN934 M12 DUPLEX A2205/UNSS31803 15000 DIN934 M16 DUPLEX A2205/UNSS31803 12000 HEAVY HEX NUT 1"-8UNC A563GR660A/D 2100 HEAVY HEX NUT 3/4"-10UNC A563GR660A/D 1100 HEAVY HEX NUT 7/8"-9UNC A563GR660A/D 170 HEAVY HEX NUT 1/2"-13UNC A194 GR 8M 850 HEAVY HEX NUT 3/4"-10UNC A194 GR 8M 5200 HEAVY HEX NUT 7/8"-9UNC A194 GR 8M 210 Metri c size: M6 to M100 Inch size : 1/4″ to 2 1/2 Nut: M3-M64 (hexagonal, flange) Threaded Rod:4-3000mm (all thread, double end thread)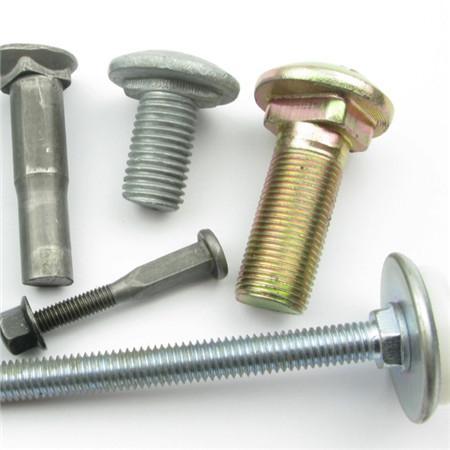 DIN 608 black oxide metric flat head carriage bolt class 12.9/ PERNO CAPACHO/coach DIN603 Railway Bolts Carriage Bolt
US

$900.00

–

$900.00

/ Metric Ton
25 Metric Tons (Min. Order)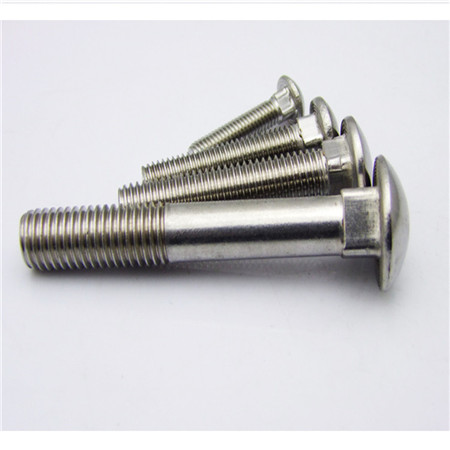 sport twin scroll turbocharger reno megane2 forge megane II connecting rod
4 Pieces (Min. Order)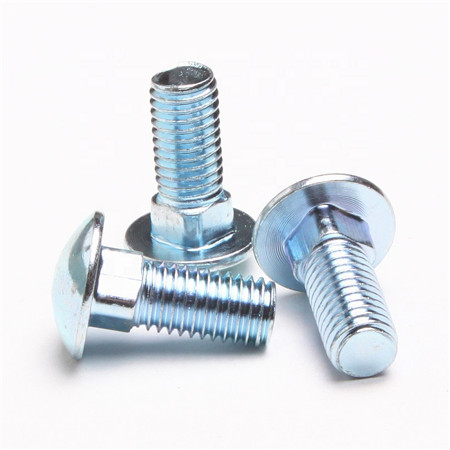 M3 M4 M5 M6 M8 Screws Long Neck Carriage Bolt DIN 603 Coach Bolt
1 Piece (Min. Order)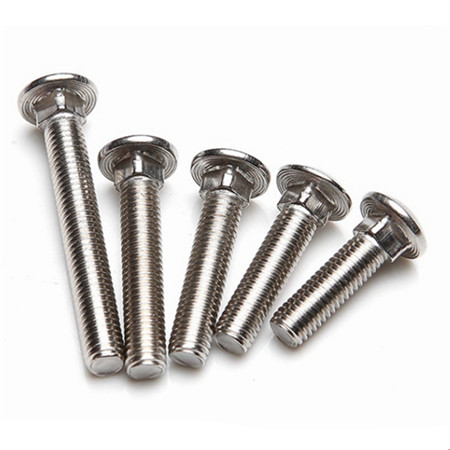 Stainless Steel 304 Long Neck Carriage Bolt M8
1 Ton (Min. Order)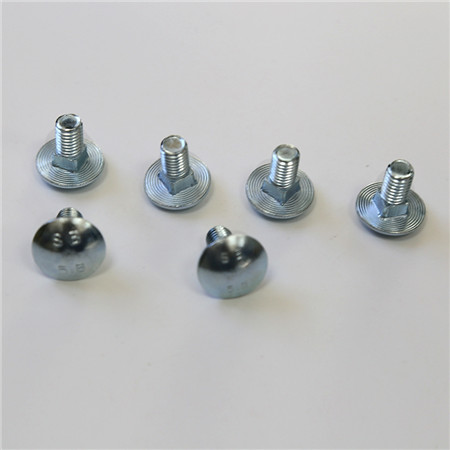 Countersunk Head Flat Stainless Steel Grade 8.8 Hardened 10.9 Hollow Knurled Din 603 Carriage Bolt
1 Kilogram (Min. Order)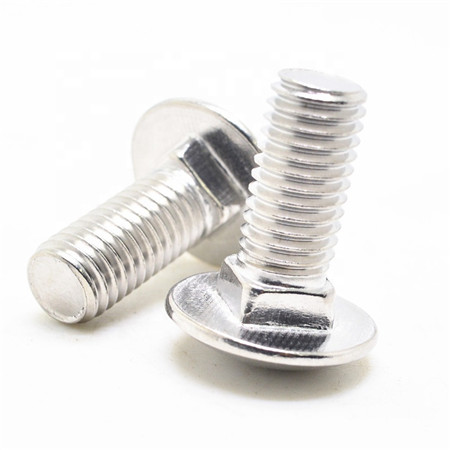 Stainless Steel Mushroom Head Coach Bolts Metric Din 603 m8 5mm Square Long Neck Carriage Bolt
1 Piece (Min. Order)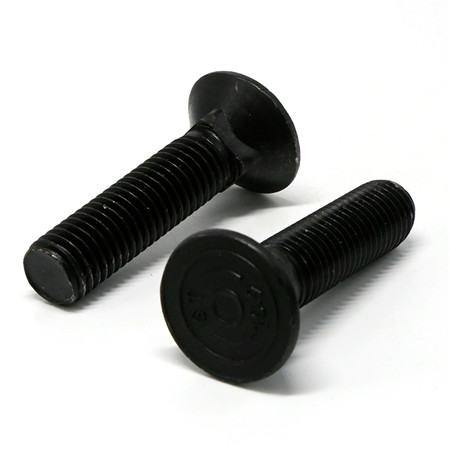 DIN 608 black oxide metric flat head carriage bolt class 12.9/ PERNO CAPACHO/coach DIN603 Railway Bolts Carriage Bolt DIN603
1000 Pieces (Min. Order)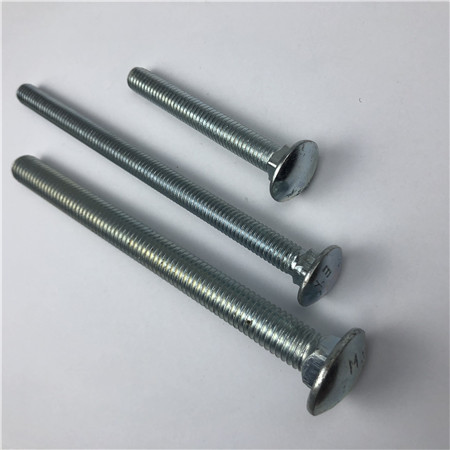 JINGHONG Carriage Screw Bolt DIN 603
10000 Pieces (Min. Order)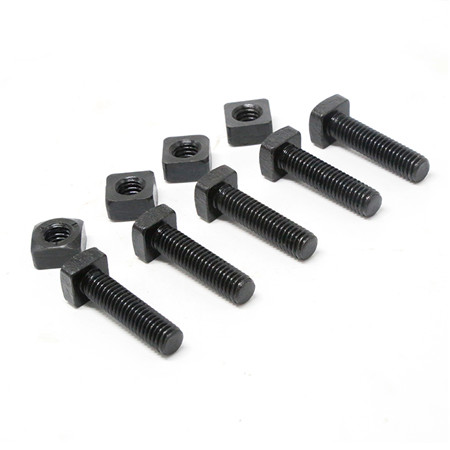 Mushroom Head Bolt DIN 603 Zinc Plated Black Carriage Bolt
100 Pieces (Min. Order)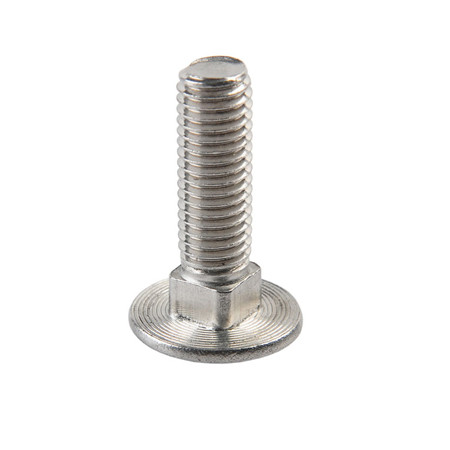 Grade 10.9 knurled M14 DIN603 DIN607 H.D.G. carriage bolt
10 Pieces (Min. Order)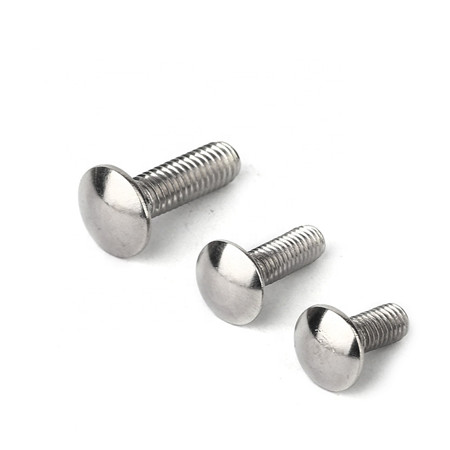 Best Price High Strength Geomet 500B DIN 603 M4 Round Head Square Neck Carriage Bolt
1 Kilogram (Min. Order)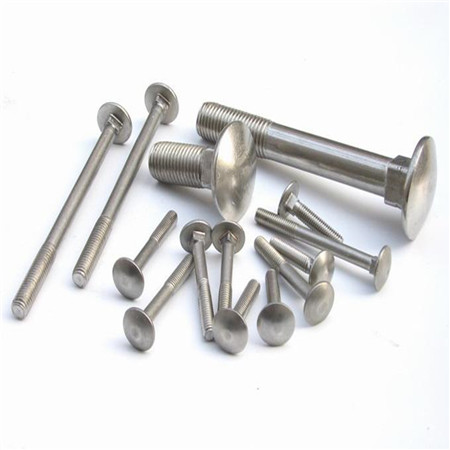 JINGHONG DIN 603 Carbon Steel Square Coach Screws
10000 Pieces (Min. Order)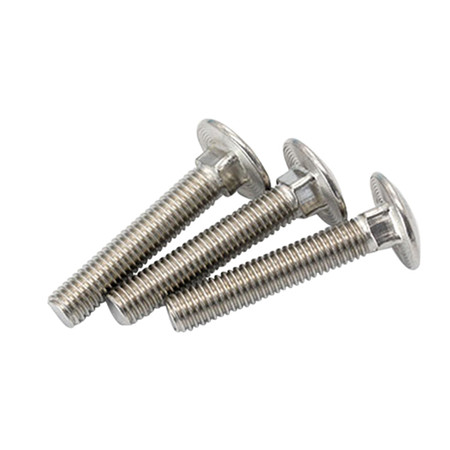 JINGHONG SS 304 Long Neck Carriage Bolt Square Coach Screws
10000 Pieces (Min. Order)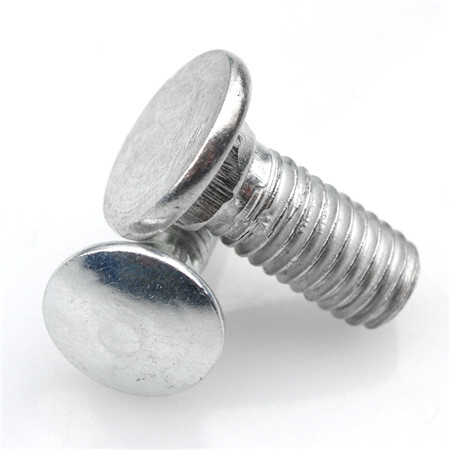 DIN 608 metric flat head carriage bolt class 12.9/ PERNO CAPACHO/coach DIN603 Railway Bolts Carriage Bolt
10 Pieces (Min. Order)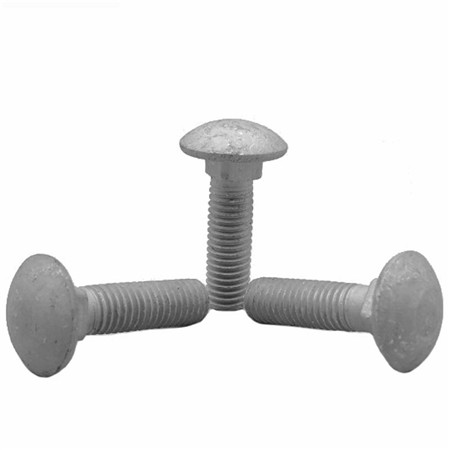 Made in China DIN603 flat Round head stainless steel 304 316 carriage bolt
10 Pieces (Min. Order)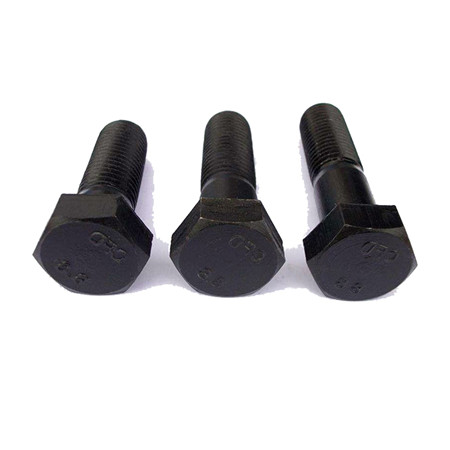 DIN603 Blue white zinc-plated Galvanized Carriage bolt
10 Pieces (Min. Order)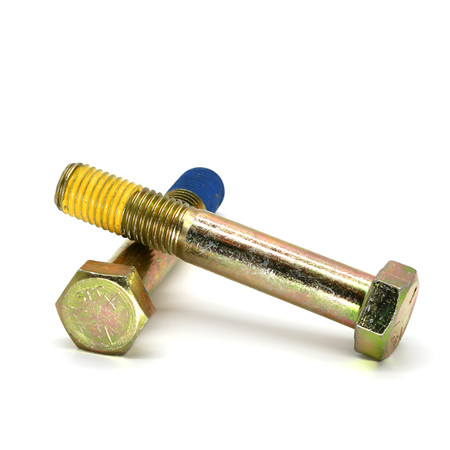 DIN603 Blue white m14 carriage bolt
10 Pieces (Min. Order)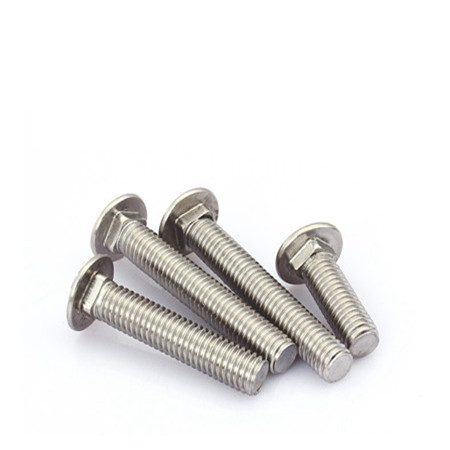 Stainless Steel Mushroom Head Coach Bolts Metric Din 603 m8 m6 m5 m4 m3 5mm Square Long Neck Carriage Bolt
10 Pieces (Min. Order)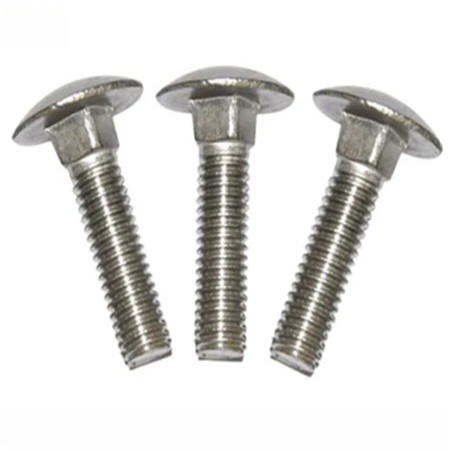 Grade 4.8 8.8 10.9 12.9 carbon steel DIN603 square neck large head carriage bolts
10 Pieces (Min. Order)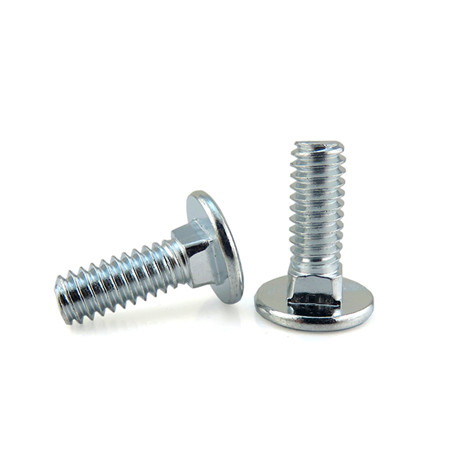 Plain M4 M5 M6 5/16"-18 316 stainless steel carriage bolt Coach Bolt
10.0 Pieces (Min. Order)