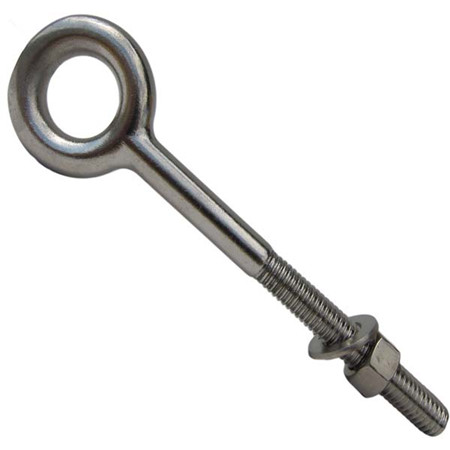 Gb Through Bolt Fasteners Lifting Eye Bolt Stainless Steel Fastener Screws
1000 Pieces (Min. Order)
Lifting eye bolt and screw 1.Standard:DIN,ANSI,BSW,JSB,ISO 2.Material:carbon steel,stainless steel,brass 3.Surface treatment:Plain,ZP,YZP,Black,HDG,Nickel,Dacromet,PTFE Material Carbon Steel,35#,45#,40Cr,35CrMo,Stainless Steel etc Size M1.6-M100,All size could be produced as customer need Product Development Develop products according to Drawings or Samples Grade 4.8,8.8,10.9,12.9,SUS304,SUS316 Surface treatment Zinc,Chrome,Black,Nickel,Dacromat,HDG,Protective oil Standard GB,DIN,JIS,ANSI/ASME,ISO & No-Standard Packing Standard neutral carton,can also be made according to customer's requests OEM/ODM order are welcome Drawings, samples or other special requirement is avaliable Our range of product: BOLTS: hex bolts, heavy hex bolts, hex flange bolts, carriage bolts, wheel bolts, stud bolts, square head bolts, T bolts, eye bolts, U bolts, hook bolts NUTS: hex nuts, heavy hex nuts, hex flange nuts, nylon insert lock nuts, cap nuts, slotted nuts, rivet nut WASHERS : flat washers, spring washers, lock washers SCREWS : machine screws, self tapping screws, set screws, hex socket head cap screws, wood screws, self drilling screws Welcome to inquiry, please contact me 0086-13375150195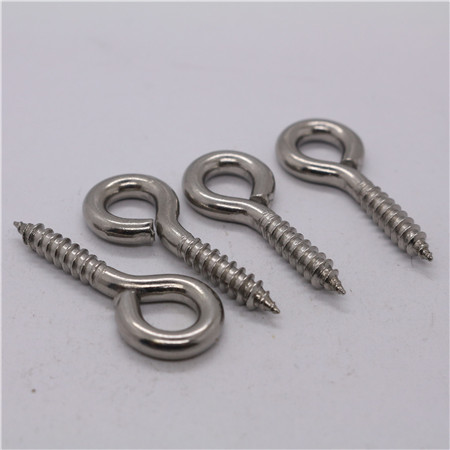 Iso Through Bolt Eye Bolt Mining 12Mm Eye Bolt Screw 100 Mm Thread Black Galvanized Eye Bolts 5/8
10000 Pieces (Min. Order)
Our bs4278 collared eyebolt are with technical drawings to ensure its quality. Our bs4278 collared eyebolt are with large stock, we can offer free samples. We are here welcome your inquiry of bs4278 collared eyebolt and other fastening products.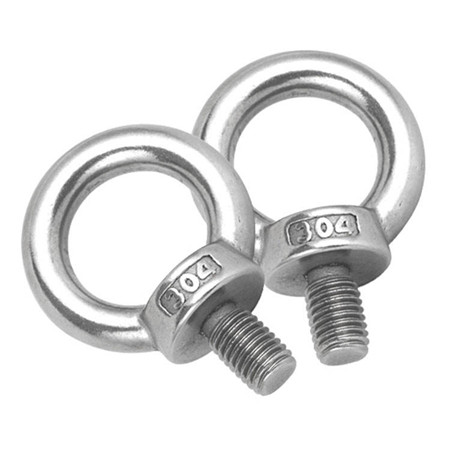 LEITE Heavy Duty 75mm Screw Eye Bolts Large Eye Bolt Fixing with 15mm Eyelet
1000 Pieces (Min. Order)
We focus on metal forging and stamping , have 4 production lines with advanced machines over 10 0 set. Also We have been in good partnership with c asting factory, good quality malleable rigging products could be provided. 3. What are your advantages compared with others9 With our own factory to manufacture the products, we can ensure timely products delivery, trustworthy quality and favorable price, that is our advantage.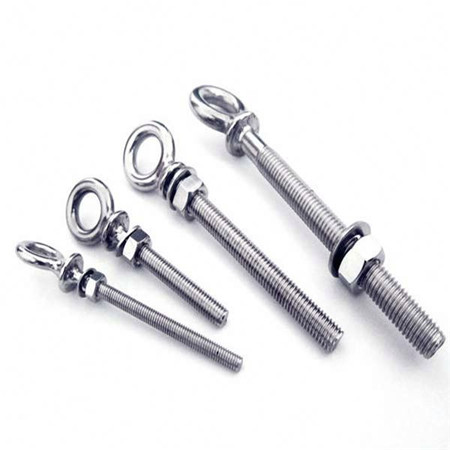 Zinc Through Bolt Lifting Eye Bolt And Screw
1000 Pieces (Min. Order)
We think creatively and manufacture precisely to meet your needs. Just slow down your fast lifestyle and enjoy our products. 5.We have numerous distributors at home and board.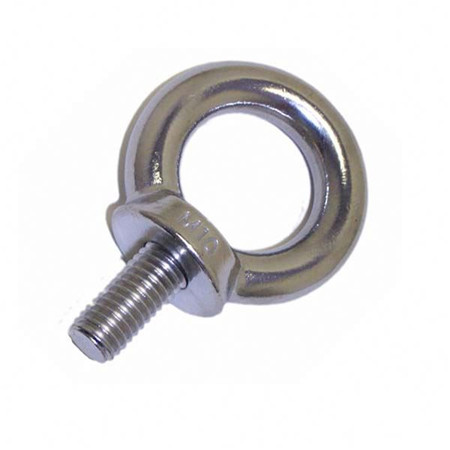 2019 hot selling heavy duty long zinc plated eye screw bolt with hex nut set
5000 Sets (Min. Order)
Eye bolt Size: M6-M56 Length: 10- 600mm Material: ( low, medium, high) carbon steel, stainless steel. Property Class: 4.8-12.9 A2-70 304 316 Surface treatment: PLN, ZP, YZ, BLK, HDG Packing: 25KG per box or bag + strong wooden pallets Delivery: 30-40 Days After Contract Signed Term of Payment: 1. L/C At Sight, 2. T/T with 30% Deposit, 70% Payable Against B/L Copy Mainly Product; BOLT : din933, din931, din419, din558, din7990, din6922, ASME/ANSI B 18.2. Promise: 1. Hight quality 2. Competitive price 3. The shortest delivery 4. The fastest response 5. Best service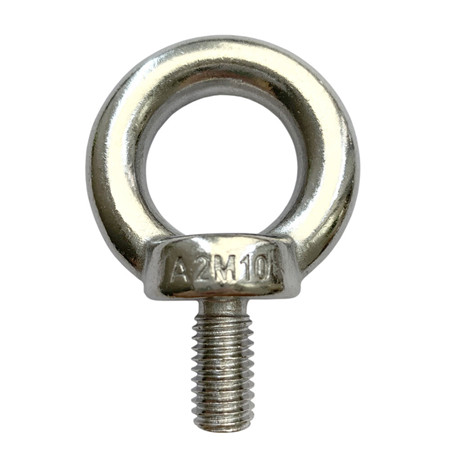 2.4819 c276 n10276 12 point flange shoulder bolt
10 Pieces (Min. Order)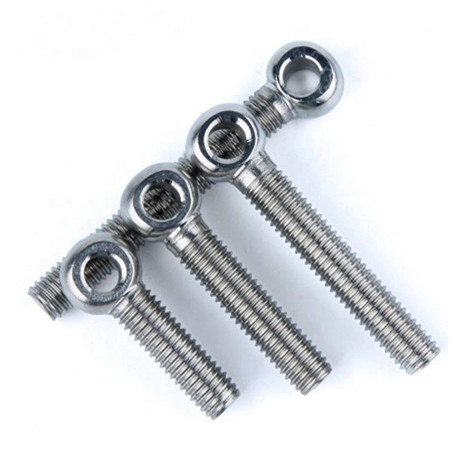 One-Stop Service High Strength Bolt High Quality Stainless Steel Polished DIN580 High Strength Heavy Duty Screw Thread Eye Bolts
10000 Pieces (Min. Order)
we can produce eye nuts as customers' requirements or drawings. If not find the size you want ,please contact and tell us your needs. And we sincerely hope to be your reliable business partner in China.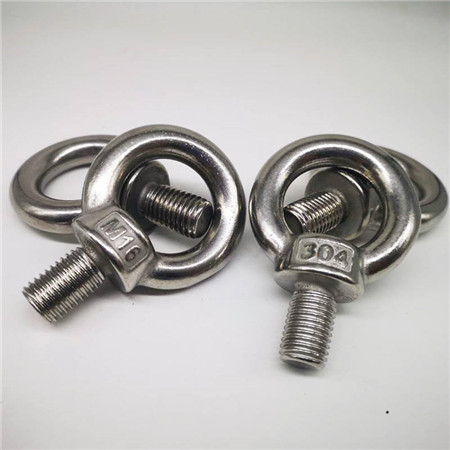 Factory Direct Sales Heavy Duty C15E Screw Eye Bolt
100 Pieces (Min. Order)
An eye bolt is a screw with a loop on one end and threads on the other end. Machinery eye bolts are fully threaded and may have a collar, making them suitable for use with angular loads up to 45°. Eye bolts made by bending a rod or wire into a loop are only suitable for light duty applications, as heavy loads can cause the eye to open.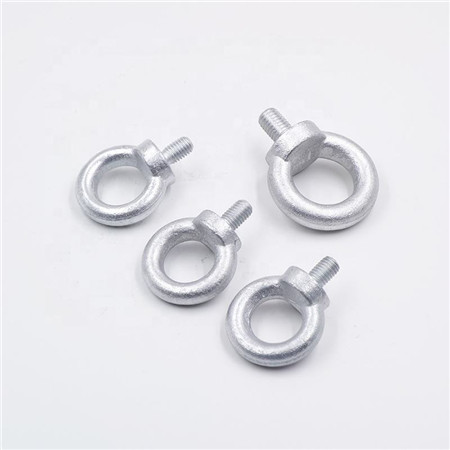 Steel Screw Fasteners Stainless Bolts and Nuts
500 Pieces (Min. Order)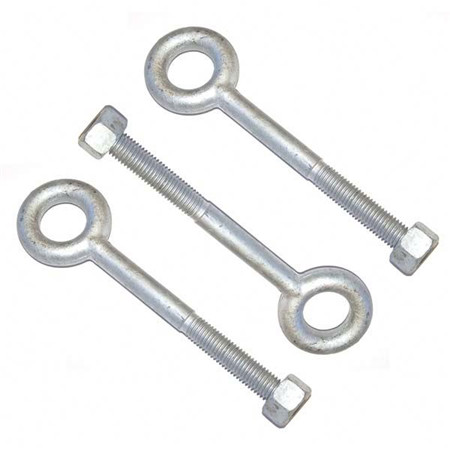 Iso Heavy Duty Wheel Stud Bolt 117 Heavy Duty Truck Wheel Stud Bolts And Wheel Hub Nuts Grade 10.9
3000 Pieces (Min. Order)
This material is especially suitable for use in high temperature, mixed with inorganic acids and organic acids (such as formic acid and acetic acid) and seawater corrosion environment. Other applications: Pulp and paper industries, such as boiling and bleaching containers Washing tower, heater, wet fan, etc. Our company's products are all special custom, product materials and precision requirements are much higher than other ordinary fasteners.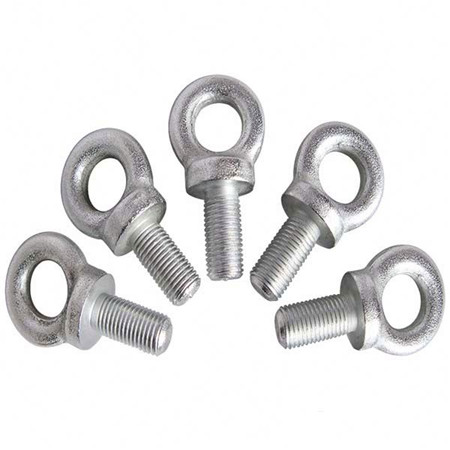 Complete In Specifications Heavy Duty M4-m64 Din580 Eye Screw Bolts Stainless
1000 Pieces (Min. Order)
If container is too tigher,we will use pe film for packing or pack it according to customers special request. If export to european countries,the wooden box will be fumigated. If container is too tigher,we will use pe film for packing or pack it according to customers special request.
White Color Eye Bolt, Small and Large Stainless Steel Eye Bolts, Heavy Duty Wood Eye Screws
50000 Sets (Min. Order)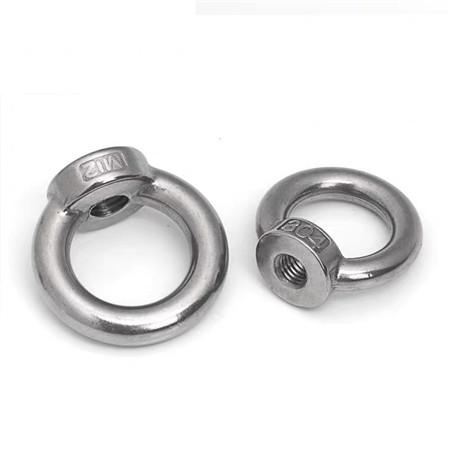 Made in china high strength heavy duty screw stainless steel eye bolt
30000 Pieces (Min. Order)
• By offering one-stop solution service, our experienced customer service team can assist you from inquriy to delivery. By establishing cooperation agreements & capital injection, we obtained a wide & solid supply chain to meet your demands. For partner factories, we use a comprehensive system of quality standards to evaluate the production line.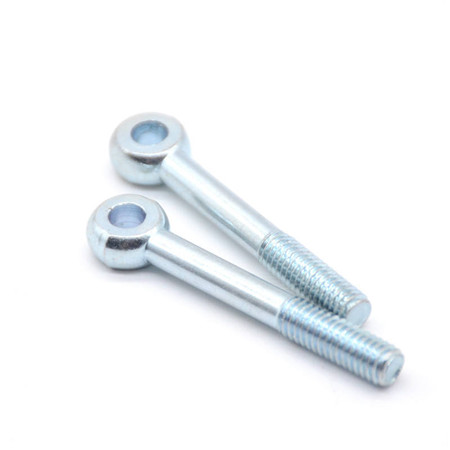 High Strength Rigging Hardware Heavy Duty Din 304 Lifting Eye Nuts Screws Bolts For Wholesales
1000 Pieces (Min. Order)
Bolt Anchor Material: steel Standard: DIN, ANSI, ISO, GB Diameter: 3-12mm Length: 1/8″-1/2″ Head: M3-M12 Finish: yellow/white zinc plated Packing: box, carton, bag, pallet Different kinds of anchor bolts available,different standards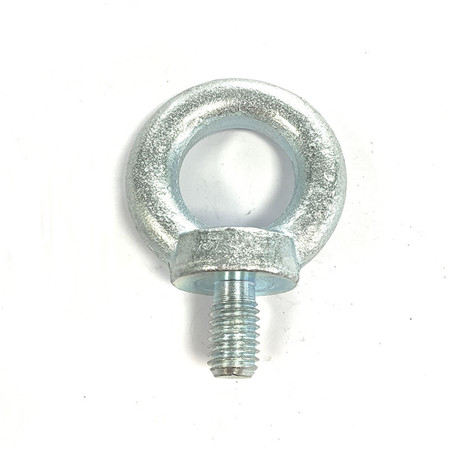 Steel Heavy Duty Eye Bolt And Nut With Screw
1000 Pieces (Min. Order)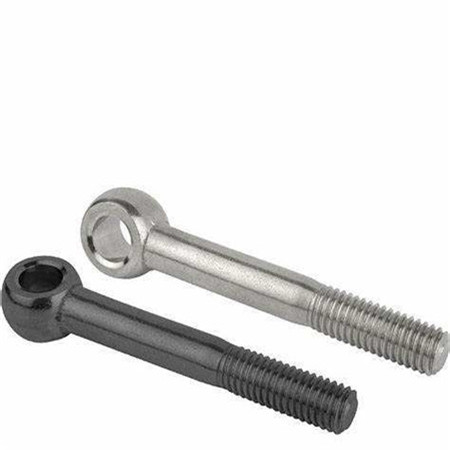 Galvanized drop forged DIN580 high strength heavy duty screw thread eye bolts
1000 Pieces (Min. Order)
4. Bronze: C51000, C52100, C54400, etc. 5. Iron: 1213, 12L14, 1215, etc. 8. Alloy steel: SCM435,10B21, C10B33,etc.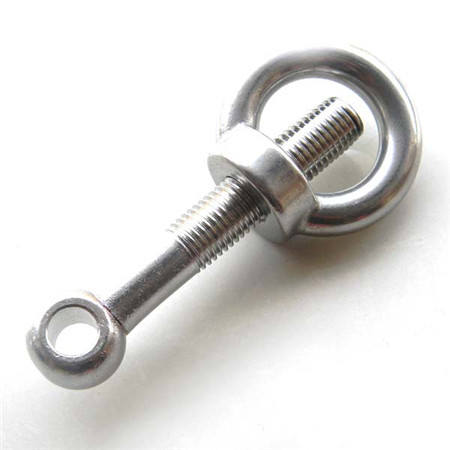 M10 M12 M16 M20 Stainless Steel High Strength Heavy Duty Screw Thread Eye Bolts
500.0 Pieces (Min. Order)
6. Before shipment, send the detailed product pictures, dimension inspection report, material report to customer. 7. Welcome customer inspection and the third party inspection; 8. Expressing original document. 1. Q: Are you factory or trading company9 A: We are both, we have our own factory and the trading company based on our factory.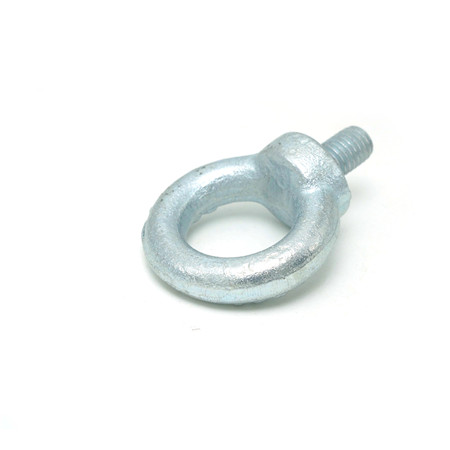 Stainless Steel Grade 8.8 Carbon Wood Screw with Wing Nut M8 Ss304 Male And Female Eye Bolt
1 Kilogram (Min. Order)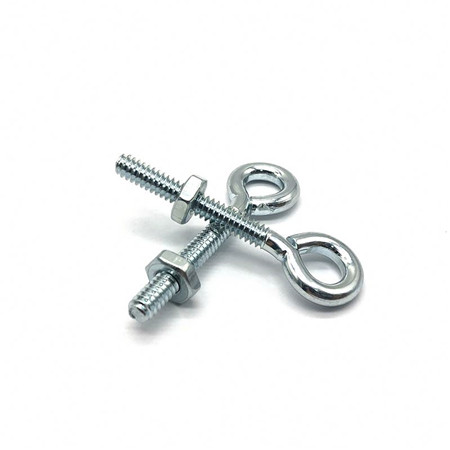 China Supplier M24 Heavy Duty Din 580 Eye Screw Drop Forged Galvanized Steel Anchor Lifting Din580 Eye Bolt
500 Pieces (Min. Order)
Warranty Six months warranty time for the tracker unit from the delivery date leave factory,excluded the accessories. 2.Quality Guarantee : We will guarantee quality for every product we sell to our customer. 3.Technology Support: Our company has several engineers who has rich experience in fastener Produce 4.OEM Service: We can offer OEM Service,we do OEM service for many big factory in China.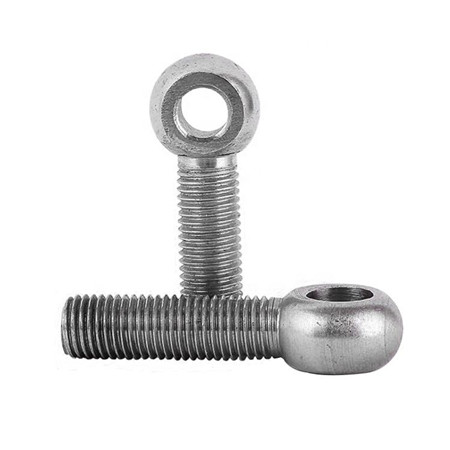 Galvanized Drop Forged Din580 High Strength Heavy Duty Screw Thread Eye Bolts
1000 Pieces (Min. Order)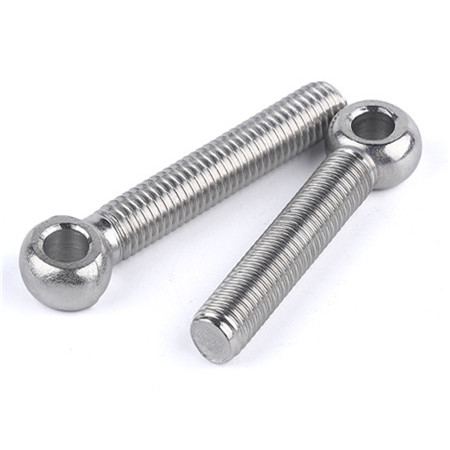 heavy duty galvanized standard DIN580 Lifting Anchor eye bolts
100 Pieces (Min. Order)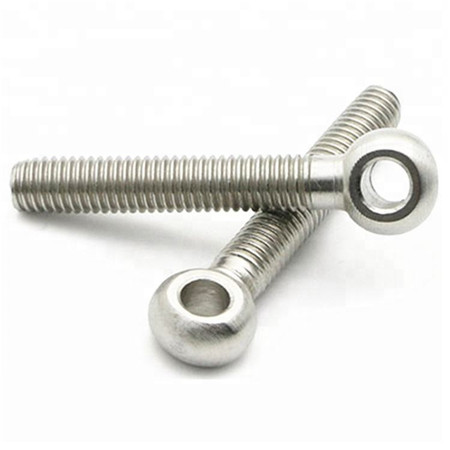 Heavy Duty Stainless Lifting Screw Loop Hole JIS1168 Eye Bolt
100 Pieces (Min. Order)
1) Specification 1. Standard: DIN444 2. Material: Carbon steel, Stainless steel 3. Grade : Grade 4.8, Grade6.8, Grade8.8, Grade10.9, Grade12.9. 4. Dimension: M3-M48 5. OEM & Customize non-standard products 6. Surface treatment: Plain, black finished, Zinc plated, Hot Dip Galvanized. 7. Packing : Inner packing: Polybag, 20-25kg/carton, Out packing: 36-48 cartons per pallet 8. Delivery time: Within 25 days after the order is confirmed 2) Dimension Product Name: double eye bolts Speicifications: M3-M48; Material: Carbon steel, Stainless steel Grade: Grade 4.8,Grade 6.8,Grade 8.8,Grade 10.9,Grade12.9 Surface treatment: Plain, zinc plated, yellow zinc plated, HDG, black Standard: DIN444 Head mark: S |8|, S 8, S 10 and according to customer's requirement ROHS YES 3) Drawing 4) product list 5) Factory 6)Packing 7)Certificate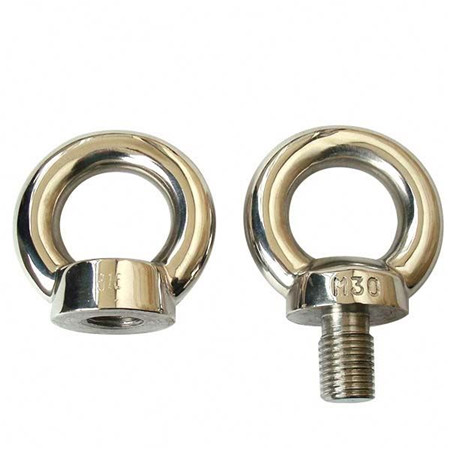 Prime Quality Heavy Duty Zinc Plated Screw Eye Bolt
4000 Pieces (Min. Order)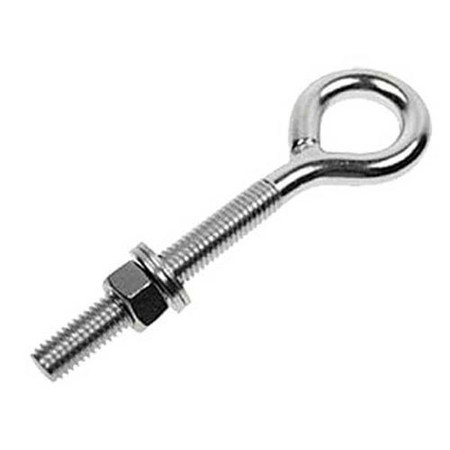 double eye bolts
2000 Pieces (Min. Order)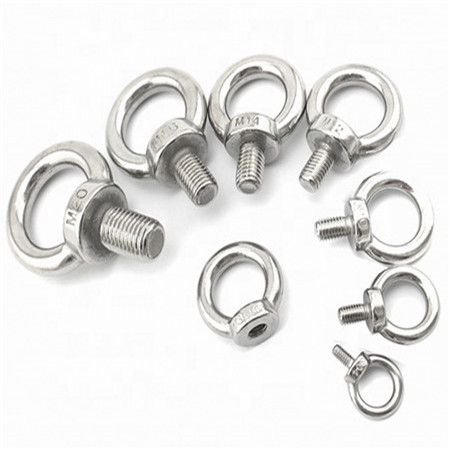 Galvanized stainless steel drop forged DIN580 high strength heavy duty screw thread eye bolts
500.0 Pieces (Min. Order)
Wholesale marine hardware stainless steel single eye bolt with screw Item No. XHCY-01 Product Name Stainless steel single eye bolt with screw Material SS316+Nylon seal Certificate ISO9001:2008 Double Eye Bolt Packing & Delivery Our Company Pls Other Products Stainless steel mirror polished life saving ring Stainless steel mirror polished bow shackle Stainless steel swage jaw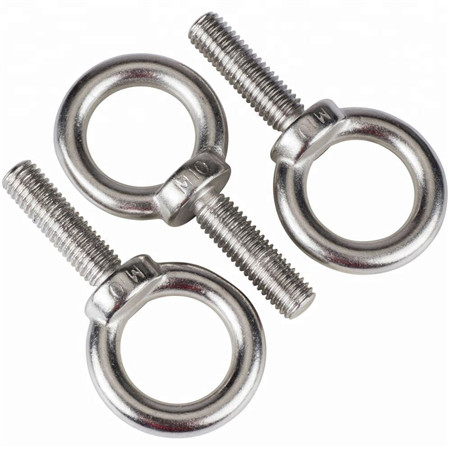 Heavy Duty Eyebolts Nut Fastener 75mm Screw Eye Bolts Large Eye Bolt
1000 Pieces (Min. Order)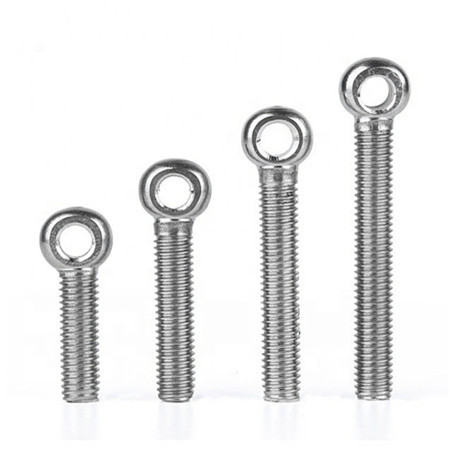 Wholesale marine hardware stainless steel single eye bolt with screw
100 Pieces (Min. Order)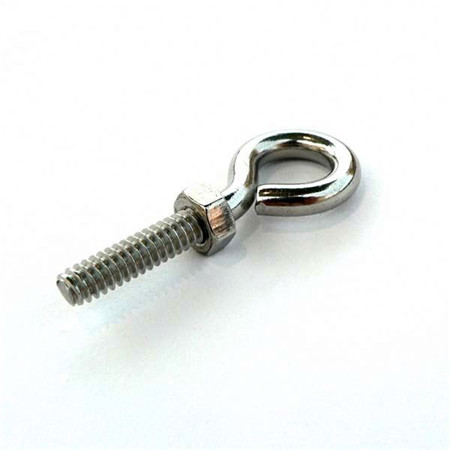 heavy duty drop forged anchor concrete cnc machining nut screw hinged brass eye bolt
100 Pieces (Min. Order)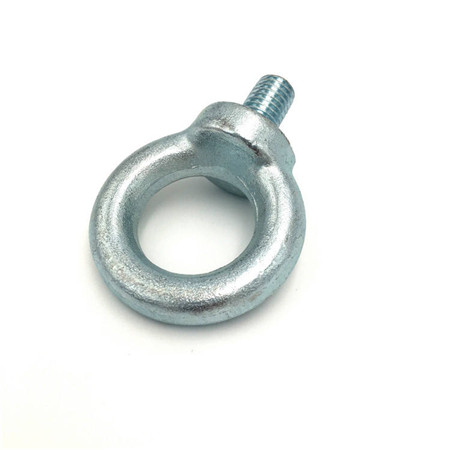 Pole Line Hardware Electric Power Fitting Anchor Assembly Guy Bolt Hot Dip Galvanized Screw Anchor Bolt Forged Thimble Eye bolts
1000 Pieces (Min. Order)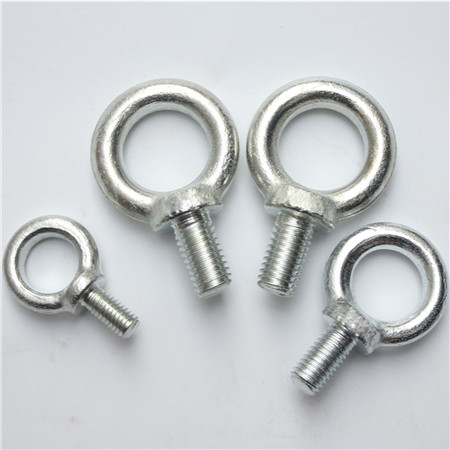 Custom made shouldered eye bolts manufacturer, heavy duty eye bolts available
1 Piece (Min. Order)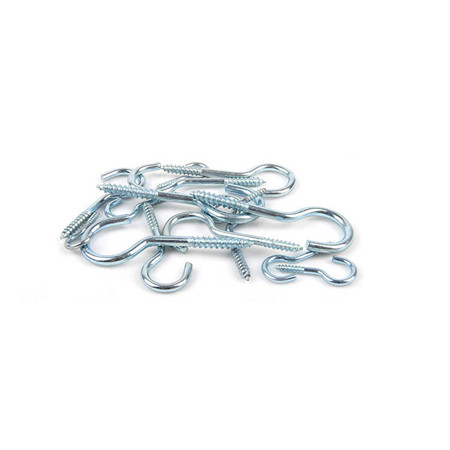 Eye Hook Screw Sizes & Bolt With Ring Wood Screws Small Tab Eyeglasses Eyelet Flat Heavy Duty Long M4
1000 Pieces (Min. Order)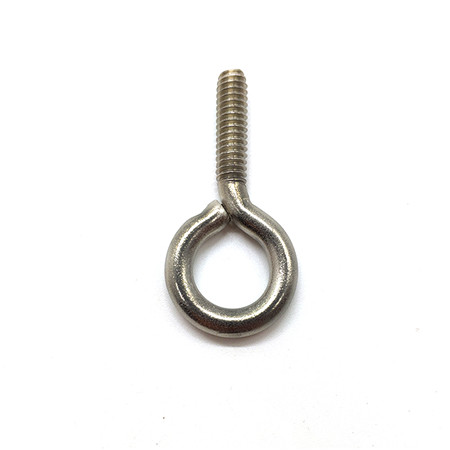 Heavy duty galvanized adjustable bolt eye bolt
100 Pieces (Min. Order)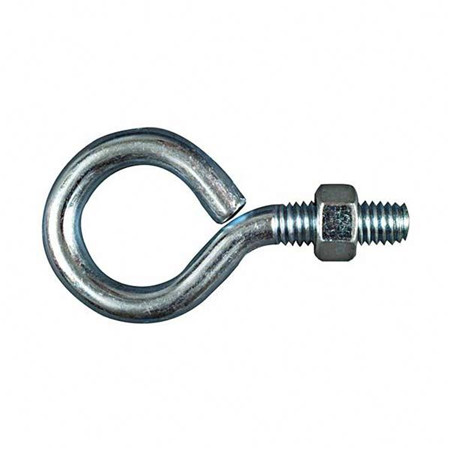 An eye bolt is a screw with a loop on one end and threads on the other end
US

$20.00

–

$60.00

/ Kilogram
1000 Kilograms (Min. Order)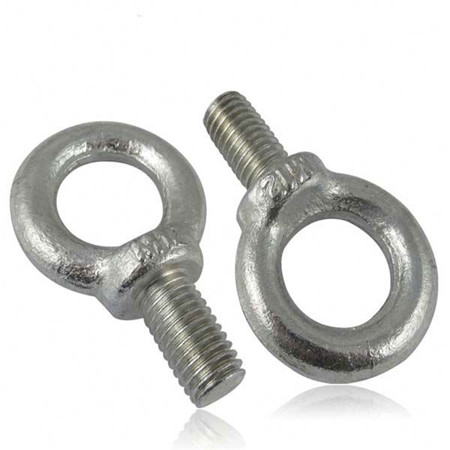 Mould forged hoist rings / China eye bolt screw / factory heavy duty torque swivel eye nut
10 Pieces (Min. Order)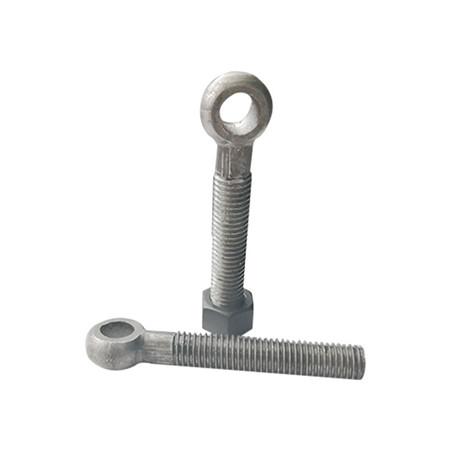 Top Quanlity Rigging Factory DIN580 Screw eye bolt anchor Rigging
20 Pieces (Min. Order)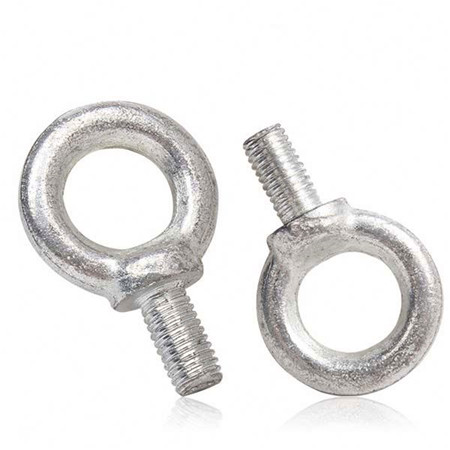 Fasteners Heavy Duty Wedge Shield Eye Bolt Expansion Anchor With Screw
10000 Pieces (Min. Order)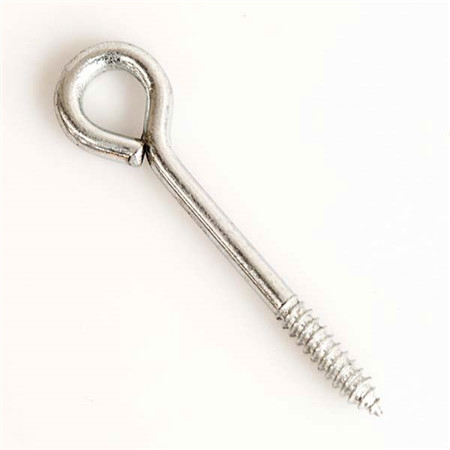 heavy duty fix bolt anchoring setscrew
20000 Packs (Min. Order)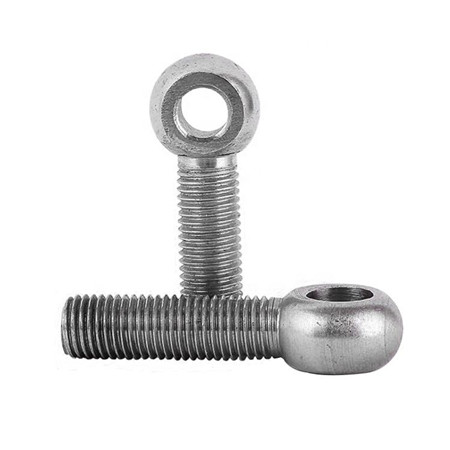 Heavy Duty Stainless Marine Boat Lifting DIN580 Screw Eye Bolt
100 Pieces (Min. Order)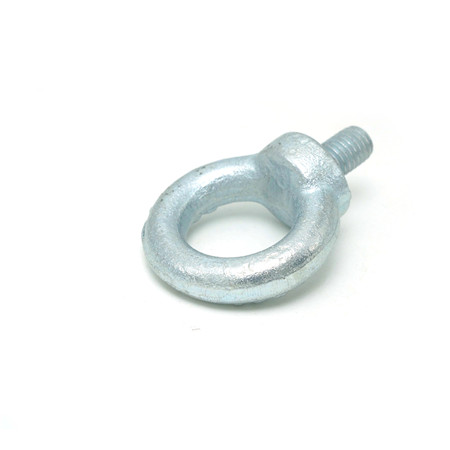 heavy duty oval steel M6 hook anchor lifting eye bolt
1000 Pieces (Min. Order)