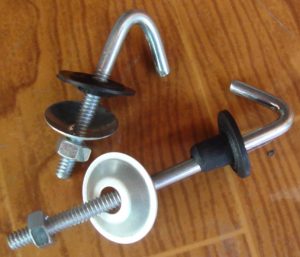 To save customer's valuable time during the fastener purchasing, HAIYANBOLT provide all full serive to assmble the necessary part accordingly.
We can support customer's assemble need such as hex nut, flange nut, T nut, square nut ect with all kinds of washers, flat washer, spring washer, square washer, fence washer, fence ring etc.
For some special fasteners, which may require the plastic parts such as wall plug, rubber ring or rubber washer, we can do that also.
With unified assemble in our factory , we could select the most suitable assemble parts out of the failure. which will make sure the customer have it in very good status during the end use.
For those which need to be outsourced, we will appoint one specilist to check the quality and tracking and feedback to the customer , meantime, all these items will be qualified by our indepentent lab for quality approval.this will less the customer's worryabouts to the minimum status.