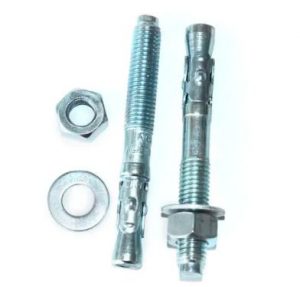 Wedge Anchor (Expansion Bolts)
Expansion bolt is a special threaded connection used to fix the pipeline support / Hanger / bracket or equipment on the wall, floor slab and column.
HAIYAN BOLT provide both carbon/alloy steel, and stainless steel wedge anchor.
Size: from M6 to M16
Surface: zinc plated white or yellow, plain polished.